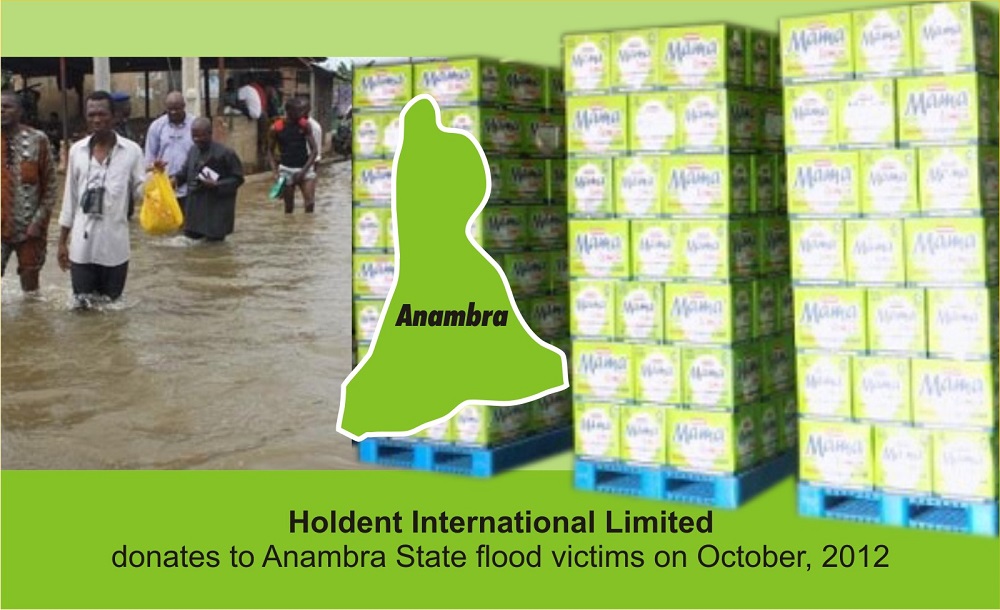 Holdent International Limited, in showing commitment to Corporate Social Responsibility, has sponsored either in whole or in part several programmes and has also made donations to countless causes.
As part of the efforts to boost the morale of the military in the on-going onslaught against terrorism, Holdent International Limited donated products worth millions of naira.
Holdent International Limited has also lent a hand of material support to the Anambra state government in assisting flood victims with products worth millions of naira.