Mama Lemon Dishwashing Liquid.
Mama Lemon dish washing liquid comes in three different sizes as presented below.
Mama Lemon Dishwashing Liquid is widely known as the premium brand in its class of liquid washing range in the Nigerian market today. Mama Lemon became an instant success the moment it hit the stores.
With its high quality and affordability, Mama Lemon meets the need of every woman, making it the most sought after product in the Holdent range. Mama Lemon dishwashing liquid is NAFDAC & SON certified.
Mama Lemon comes in 3 different sizes.
Mama Lemon dish washing liquid comes in three (3) different sizes (as presented above) of sealed bottles which:
serves as tamper evidence; providing proof for whenever the product is tampered with;
forms an airtight barrier, keeping the product fresh and leak proof;
gives the consumer peace of mind while opening the package;
gives the consumer that confidence of getting a genuine product.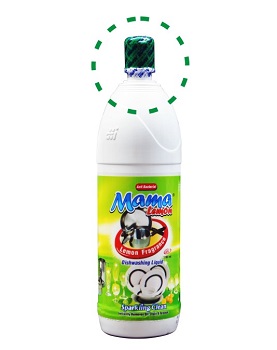 Mama Lemon Sold is Everywhere
Mama Lemon dish washing liquid can easily be purchased via multiple channels.
Our product is available for purchase at various stores nationwide. Please note that our prices vary depending on store.
Please call or visit your local store to check availability and price. Also, you can order online from our trusted partners. Bulk and unit options are available.